The Brecon Sprint Triathlon 2018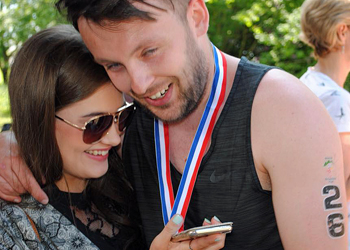 Congratulations to all the triathletes that took part in the 2018 Brecon Sprint Triathlon. We hope you all had a great day, in good weather and we thank you for your enthusiasm and efforts. The new site for transition seemed to result in a better event. A better focus, feel and spectacle for competitors & public alike.
Any participants wishing to join Brecon Triathlon Club please go to our membership page.

****VERIFIED RACE RESULTS 2018****

(2018: shorter run course by 200m)

Marshal Observations regarding British Triathlon Competition Rules
The Brecon Sprint Triathlon's prime aim is to try and give everyone a memorable day and encourage new participation in triathlon. Hence we don't aim to be too harsh applying rules.
For those of you wishing to race more triathlons a sound knowledge of the rules is mandatory if you want to avoid time penalties and disqualification. The rules can be slightly different depending on the distance of the event.
See The British Triathlon Competition Rules if interested.
(Marshals noted - headphones (2), littering (1), tri suits not fully zipped up (lots!), mount/dismount line (2), outside assistance (1).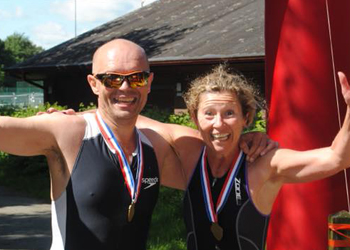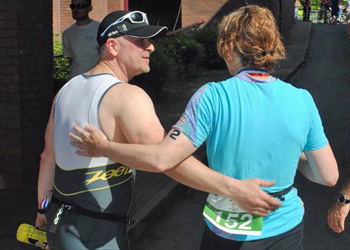 "Thanks for organising a cracking event and thanks to the horde of marshals! If you could change that run route to something nice and flat by next year, it would be much appreciated. I'll be having nightmares of those steps... "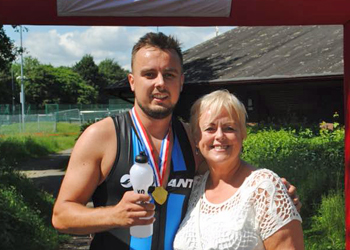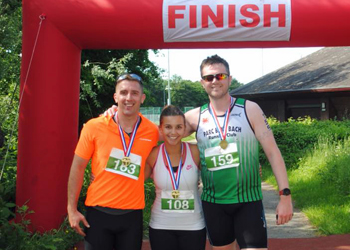 "Survived my first triathlon today... thanks @brecontri for a great event. Hilariously rubbish swim and transitions, ok bike and run, 2nd "SuperVet" overall!"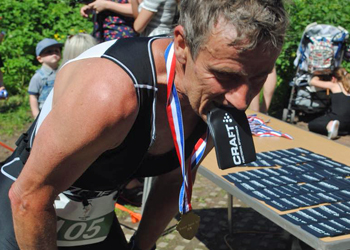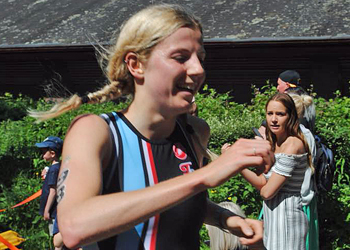 "Thank you Brecon Triathlon Club, Aled Edwards and all the marshals for another great event, see you next year."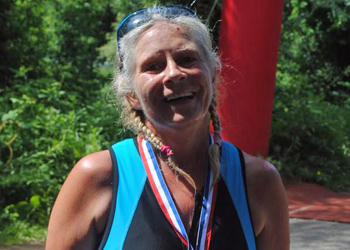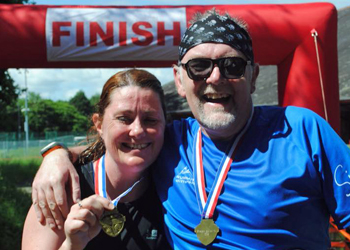 "Yesterday I did my first triathlon with you and it was amazing! I just wanted to thank everyone who puts this event together and making it so safe, fun and welcoming!! I'll see you next year"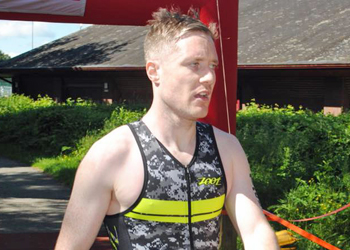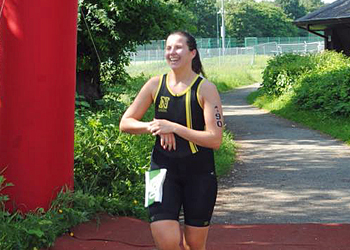 "Saturday was my 1st ever Triathlon & if everyone is as well run as this one I'll be a regular to these events all over the country!! A massive thank you to all the marshals who made it as enjoyable & easy to understand as possible!! "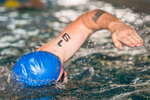 Brecon Sprint Triathlon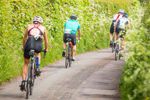 Brecon Sprint Triathlon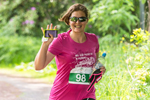 Brecon Sprint Triathlon
Brecon Sprint Triathlon