Membership 2019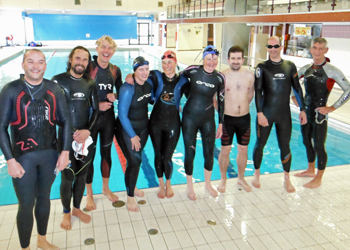 We welcome adult members of all abilities.
The cost of annual membership for 2019 is: £10 (Full)
Annual membership runs until March 2020.

Club Code of Conduct (.pdf)
Coaches Code of Conduct (.pdf)


We now accept online payment only.

Use the following link to join Brecon Triathlon Club and pay your membership fee. Fill all fields especially your postcode.
(General Data Production Regulation compliance information)


If you have any special needs or requirements then please feel free to discuss with the Club. Use the contact form and we will be in touch as soon as possible. Thank you.


***CLICK HERE to JOIN BRECON TRIATHLON CLUB for 2019***



(we use LoveAdmin)
An email will be sent out in March asking if you would like to affiliate to Welsh Athletics (£17.50) - this will be billed separately.

Welsh Athletics membership is optional, but has many benefits - see here - £10 off entry to the Lloyds Bank Cardiff Half Marathon is notable. You will also be eligible to enter running races as an accredited club runner (Brecon Triathlon Club); usually there is a saving of around £2 - £5 per race.
Club membership does not include Welsh Triathlon membership and race license. To compete in triathlons you will need to buy a day license for each race or annual Welsh Triathlon membership. As well as race insurance, this also includes insurance for you whilst training. Annual membership may be better value depending on how much you compete. Club members receive a discount on Welsh Triathlon membership of £11.


We have no Junior section (over 18s only).


Benefits of membership:
Access to swim training with triathlon coach Kylie Mansfield
Coaching & training in swim, cycle, run & triathlon
Free use of track and lights during club sessions
Discount membership to Welsh Triathlon
10% discount at Likeys
10% discount (excluding bikes) at Biped Cycles
£5 discount on monthly gym membership at SMB Beauty & Fitness
Opportunity to receive funding for club coach development for wide variety of courses
Welsh Athletics Affiliation benefits


Membership Secetary: Verena Zimmer

Members Login
to review and update the details we hold on file.
Committee 2019
Chair - Catherine Etchell Secretary - Verena Zimmer
Treasurer - Chris Probert
Membership - Verena Zimmer
Welfare - Verena Zimmer
Club Kit - Paul Wesley
Race Director - Aled Edwards
Committee - Aled Edwards, Sarah Jane Hughes

Data Protection
Club Kit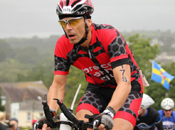 Kit Contact - Paul Wesley

Partners