News 2019
Brecon Tri at the Londodn Marathon (posted 29/4/19)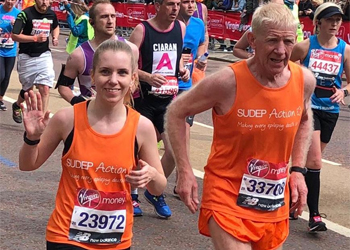 Club members Owen Cooper and daughter Sarah ran the London Marathon this weekend.

Sarah repoprts
"What an experience and challenge it was! My legs are feeling it today. We've managed to raise £2,245 + gift aid for SUDEP Action and hopefully raise awareness too. SUDEP Action is dedicated to raising awareness of epilepsy risks and tackling epilepsy deaths including Sudden Unexpected Death in Epilepsy".
Club Kit - Polo Shirts (posted 28/1/19)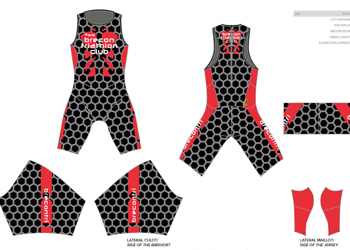 Club member Paul Wesley has taken over the management of our club kit.
Evening all. Club polo shirts. Vision - A stylish way of promoting the club, primarily at our triathlon event but also at a social get together or even out shopping. Make - Craft technical polo shirt.
Design - Red in colour.
Craft logo and Likeys on right arm, sponsors (landmarc and gocompare) on left.
Brecon tri logo on left breast.
Welsh flag centre upper back, BRECON TRIATHLON CLUB between shoulders.

Cost - around 50% met by the club and sponsorship leading around £15 to be paid by individuals. I know need to know who wants one. Please let me know including size (go one size up from normal if unsure), either by these means, our WhatsApp page or my work email: Paul.wesley724@mod.gov.uk. Payment - through club payment facilities.
Closing date for orders - 2000 hours, Mon 4th February.

Club kit - The design of our kit will be finalised with Champion Systems this week and ordering details will be put out shortly afterwards. DO NOT GO BUYING KIT FROM ANYWHERE ELSE!!!!
Annual General Meeting Date for 2019 Confirmed (posted 28/1/19)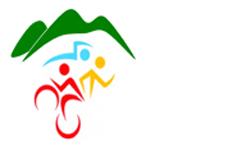 AGM Date: Tuesday, 19th February 2019 - 7pm
This is a final reminder that the Brecon Triathlon Club AGM will be held at The Bank, Brecon on Tuesday 19th February at 7PM. So far we have had about a dozen responses ordering food and a couple of people saying they will be unable to attend. This is a very important period for the club and it would be great to see as many members as possible in attendance. Traditionally the club has paid for a meal for those attending and this will be the case this time. A menu has been emailed to you for you to make your choice. The Bank have requested that we let them know meal choices by a week before so please could you reply to thevandalists@live.co.uk with your choice by 10th February 2019. Unfortunately I will not be able to accept any requests for food after that date and will only be paying for pre ordered food. I will be putting together the agenda in the next few days. If you would like to add anything to that agenda please contact me at thevandalists@live.co.uk with a title for what you wish to discuss and a guess at the amount of time it will take.
Please bring along your membership fee (£10) for 2019.
2018 minutes are here (.pdf)
Race Report - Burntwood Autumn Aquathlon - Gareth Lawrence (posted 5/11/18)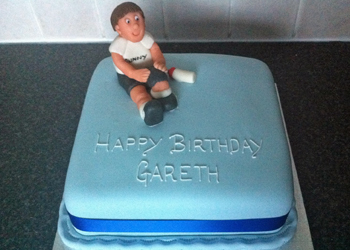 This Sunday Dale Williams treated birthday boy Gareth Lawrence with a day trip out to Burntwood, Staffordshire for the local triathlon club's Autumn Aquathlon. Starting with an indoor 400m swim, followed with a 5.25K run, 4 lap course in wet but warm conditions.
With Gareth starting first at 11.15am finishing the swim in 7.06 & after spending 27 seconds in transition blowing out his candles! Went on to complete the run in 20.42 to finish in a time of 27.48. Finishing 6th SM & 8th overall.
Better to follow with Dale starting 5 minutes later, with a 5.57 swim & after seeing there was no cake left in transition completed the run in 21.04 to complete in 27.01 to finish 2nd Vet & 6th overall. Full results wil be on Burntwood Tri's website later today.
Catherine Pendleton Swims the English Channel Solo (posted 4/10/18)
She's DONE IT!!!!!!!!!
Catherine Pendleton has successfully completed her solo English Channel swim today! This really is a fantastic achievement and a first for a Brecon Triathlon Club member!
Cath set off in the dark at 5am from Samphire Hoe, just south of Dover. Her escort vessel was the "Gallivant". Weather was fair and then 2 hours into the swim there was sunrise.
Catherine had cleared the separation channel, entering the north west shipping channel around lunchtime.
She swam on into this evening, finally reaching France in the dark at around 10.30pm
She smashed her target to raise £2,000 for both her charities SSAFA and Welsh Hearts. .

Catherine's website: www.swimcathswim.co.uk

There is still time to donate to Catherine's two Charities: SSAFA and Welsh Hearts
WHAT AN AMAZING LADY
PROUD TO KNOW HER