Resources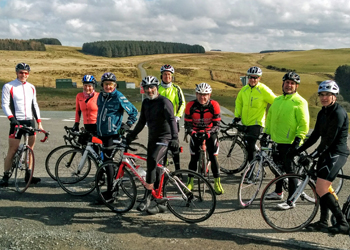 Brecon Triathlon Club Committee 2016
Chair - Catherine Etchell
Treasurer - Kate Hovers
Secretary - Richard Walters
Committee
- Sarah Jane Hughes
- Aled Edwards
Brecon Triathlon Club Constitution (.pdf)
What is Triathlon? Welsh Triathlon British Triathlon British Triathlon Rule Book Ironman Wales BeyondGoingLong
Club Bike Fits and Physiotherapy
Triathlon Club member Scott Cornish is a physio/massage therapist and bike fitter. Scott offers static fits locally and also Retul motion capture fits at Bike Science in Bristol. 10% discount for club members.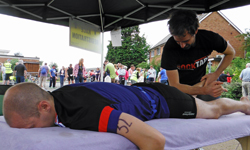 Scott (@physio_scott):
"I don't fit to numbers necessarily, using my skills as a physio to tailor the fit depending on a neuro-muscular assessment. Posture and pelvic position are also assessed on the bike. A fit is not always about the bike, especially in the case of cycling related pain/injury. Exercises can also be recommended as part of a session, tailored to your specific needs".
"The outcome of any session is for you to better understand your body as a cyclist and the hows and whys of looking after it for long term benefit and of your bike set up".
"I am an endurance mtb racer and run off season, so understand about injury and being comfortable on a bike. I use Rocktape (kinesio taping) as a useful tool to help with pain and fatigue. I also offer sports massage".


Scott Cornish BSc MCSP
Physiotherapist, sports masseur and Bike Fit specialist
Swimming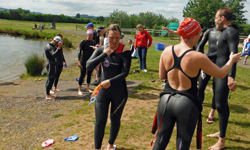 Cycling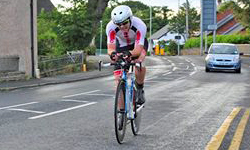 Local Bike Shops:
Running